River work starts on Sunderland's new bridge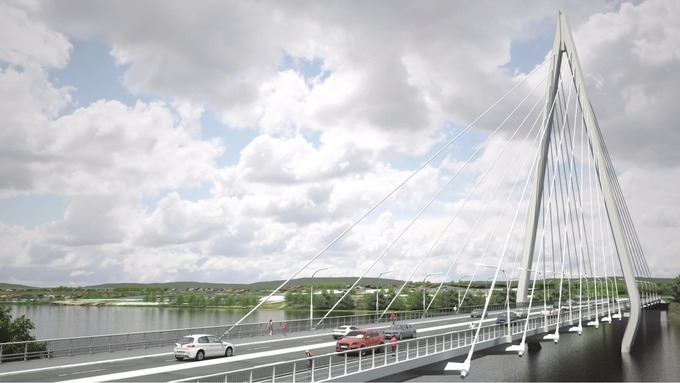 Work is beginning in the River Wear for the foundations of Sunderland's new bridge.
During the coming weeks, the foundations for the central pylon will begin to take shape with metal columns, known as piles, inserted into the riverbed and along the edge of the southern embankment, where bridge supports will be built.
The start of the river work is marked by the arrival of Claude Monique – a large barge that is equipped with two cranes and a range of piling equipment to help the construction team to build in the river.
The vessel will provide a platform for the team to work from as a cofferdam is used to help put in the bridge's foundations.
The cofferdam, a watertight enclosure, will enable the team to work below the waterline as the foundations of the the main central pylon are constructed in the riverbed.
The new bridge will cross the River Wear between Wessington Way in Castletown and European Way in Pallion.
It is the first bridge to be built over the Wear in the city for more than 40 years and is part of the wider strategic transport plan to link the Port of Sunderland and city centre to the A19 and the A1.
It will also attract new jobs and investment to Sunderland and help regenerate the area.